Canadian Storyteller Karen Godson
For years, I was told by an ex-partner that my writing was a waste of time; that first books are NEVER published, and that no one reads poetry anymore.
I believe that all words are worth reading and every human being is deserving of a chance to be heard. So in 2002, at the age of 38 I began the long journey towards fufilling my dream. I pulled all of my poems together into a manuscript and called it "Inspired Woman". Realizing that book publishers prefer an author with a track record, I submitted some of my poems to a few Canadian poetry magazines, anthologies and literary journals. Just a few months after I sent the first submission, I received a reply. Soon followed another, and another.
1 of my poems was published in Hammered Out, 2 in Quills Poetry Magazine, and more were chosen and featured in online poetry magazines. In February 2003 I was the Featured Poet on Creative Women, a site for women who write, paint and dream. I was also a featured poet in the Spring issue of Ascent Online Magazine. In November of 2004, I had multiple poems published in a book of poetry entitled "Lesbian Spirit-Words from Within" and 4 more in "Lust", an anthology of erotic works by many talented Canadian poets; published by William Byron Sheardown. 2 pieces appeared in The Real Eight View Issue 5, and still others in the April Issue of Ascent Online Magazine. 2 poems were published in "New Classic Poems", a First Edition anthology by the founder of "Contemporary Formal Poetry" Neil Harding McAlister. 3 years after my first submission, I appeared in Quills for the 3rd time, and was included in Grey Borders: Pop Culture Magazine!
Now with mighty pen in hand and a determination sharper than ever I am marching forward like an Amazon warrior... intent on publishing Inspired Woman!
And so I say to the above-mentioned ex...
"While you are busy eating your words, I'll continue writing mine!"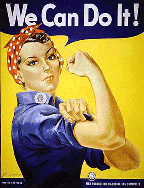 ~All poetry on this site is copyrighted to Karen Godson. You are welcome to share my poetry with your loved ones provided credit is given to me. You may copy/paste your favourites into an email or make a card and use my poems to express yourself. Feel free to print and give them to someone you think would enjoy them. HOWEVER, publishing any poems or prose , either in soft (web site,forum,blog) or hard (book, magazine)format is by written permission only. Thank you!